Victoria Fleury, M.A.
Universität Zürich (march – september 2021)
PhD project : Les reproductions d'après Claude Monet : un miroir du succès ?
Vita
Victoria Fleury is a doctoral researcher in the PhD program 'Media History of Arts' at the University of Zurich. She completed her Master of Arts in Art History and History with a thesis on Claude Monet's sketchbooks. Next to her studies, she worked as teaching and research assistant to the History of Fine Arts department at the University of Zurich and curated exhibitions as collection assistant for the contemporary art museum Kunst(Zeug)Haus in Switzerland. After a stay in Los Angeles from 2019 to 2020, she was awarded a fellowship by the Swiss National Science Foundation for a research stay at the Deutsches Forum für Kunstgeschichte in Paris in 2021.
Research focus
My doctoral thesis explores the role of graphic reproductions in the reception of Claude Monet's artworks during the 'fin de siècle'. The main goal of this research is to improve our understanding of the influence of graphic reproductions, such as drawings, engravings or photographs, in the international dissemination of Impressionism and the creation of the artist's image. My thesis discusses the entire reproduction process, from the reproduction methods to the different actors who created, exchanged, and published the reproductions (often in connection with the marketing and selling goals of art dealers). It further investigates how the originals artworks were transformed or translated through those processes. As part of this research, I am assembling a catalogue of the reproductions of Monet's work.
Contact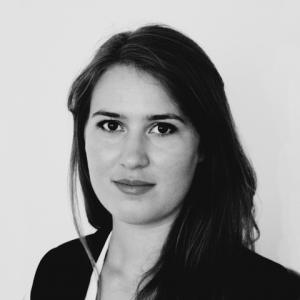 Victoria Fleury , M.A.