Johanna Sluiter, M.A.
New York University (october – december 2020)
PhD project : Engineering Habitat: Reconstruction, Decolonization, and the Atelier des Bâtisseurs, 1945-1962
Vita
Johanna Sluiter is a doctoral candidate at the Institute of Fine Arts, New York University, and the Twenty-Four-Month Chester Dale Fellow at the Center for Advanced Study in the Visual Arts at the National Gallery of Art in Washington, D.C. (2019-21). She has presented her research in the United States, Europe, and Africa, including annual meetings of the Society of Architectural Historians and the European Architectural History Network. Her research has been supported by the American Institute for Maghrib Studies, the Remarque Institute at the École Normale Supèrieure, and the NYU Global Research Initiative, among others. She has contributed to edited volumes including Drawing Climate: Visualizing the Physical and Invisible (forthcoming in 2021) and Urban Art: Creating the Urban with Art (2018), as well as research and reviews appearing in The Museum of Modern Art MRC Research Dossier, Hyperallergic, IFA Contemporary, and Guernica: A Magazine of Global Art and Politics.
Research focus
Engineering Habitat: Reconstruction, Decolonization, and the Atelier des Bâtisseurs, 1945-1962
This dissertation examines "habitat" as both a theoretical concept and built domain as realized by the Atelier des Bâtisseurs (ATBAT) between 1945 and 1962. During this period, marked by World War II and global independence movements, architects and engineers were engaged in extensive new construction and developing common standards of living; attempting to respond to both the contexts of European reconstruction and decolonization abroad, ATBAT proposed "habitat" as a universal framework of building for the modern man. Moving beyond the basic demands of shelter and designed to be more comprehensive than traditional "habitation," habitat intended to account for both material and immaterial needs ensuring comfort as a newly-enshrined human right. Focused on case studies in Europe, Africa, Asia, and the Arctic, this dissertation illustrates ATBAT's wide-ranging attempts to engineer modern habitat as literal and theoretical constructions in diverse cultural and climatic conditions.
While in residence at the DFK, I consulted private and public records pertaining to individual ATBAT architects and building missions. Since ATBAT was founded in Paris and many of the collective's interventions occurred in former colonies, most archival remains are housed in French collections. These findings were particularly useful in formulating chapters dedicated to ATBAT's work in Cambodia and Guinea.
Contact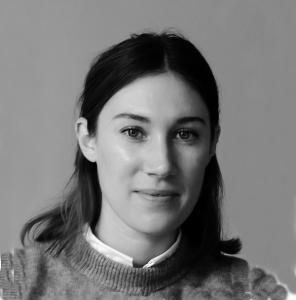 Johanna Sluiter , M.A.