Katharina Kolb, M.A.
Responsible for the Public Relations
Spokeswoman of the Public Relations and Science Communication Working Group of the MWS
Vita
Katharina Kolb is an art historian and has supported the DFK Paris research team since 2013.
Since 2016, she has been coordinating the public relations and science communication department, which she implements in collaboration with the management and the scientists of the house. She designs print media, social media presences, the newsletter and is Online Managing Editor of the website. With the PR working groups she founded, she ensures the exchange of information with other research institutions. After studying art history and Roman languages and literature in Stuttgart, Berlin, and Paris, she earned a Magister Artium and, in 1996, her diplôme d'études approfondies (DEA) with a thesis on The Dolphin in Renaissance Art at the École Pratique des Hautes Études (EPHE).
In 2010 she founded art-e-kom and since then she supports contemporary artists and institutions in the field of communication.
Research focus
Art and science in the 16th Century
The beginning of zoological illustrations and their reception in art. How images and texts complement and contradict each other.
Independent publication
Essai sur les Traités de Poissons de la Renaissance
avec une préface de Michel Pastoureau
Paris, édition des Cendres, Institut d'étude du livre, 1996
Reviews
Publications in collaboration with contemporary artists
2011 - « Comment capter l'instant », in : Gisèle Gautier-Doré, peintre. Catalogue raisonné de l'œuvre peint de Gisèle Gautier-Doré, éditions Le léopard d'Or, Paris.
2010 - « Reflets de signes d'une vie », in : Aux sources du Bocage, entre Maine et Perche. Aquarelles de Françoise Guillemain, éditions Pôle d'images, Barbizon.
2009 - La ville au féminin. Conférence et texte sur la peinture de Christine Suchaud (MC SOLT), Montgeron et Maison de la culture, Créteil.
2008 - « Le corps et l'âme ou – 'l'insoutenable légèreté de l'être' », in : Nathalie Deshaires. Peintures et dessins. 2008/2009, édition de l'artiste Easy Book, Paris.
2008 - Je ne suis pas de ce monde. Texte pour l'exposition de Fréderic Morestin InSide. Espace Gérard Hillion, Paris
2007 - « Instant de la nature », in : Fontainebleau, les couleurs de l'eau, aquarelles de Françoise Guillemain, éditions Pôle d'images, Barbizon.
2007 - Texte de présentation pour l'exposition Alfredo Garzón à la galerie Olivier Flamant, Yerres/Brunoy.
2006 - L'empreinte numérique en peinture : Elsa Ayache Peinture 2.0, Conférence et texte sur l'œuvre d'Elsa Ayache avec Elsa Ayache.
2005 - La puissance d'une lenteur accomplie : Paysages et portraits de Gilles Coulon. Texte pour l'exposition « Tracé rythmique et pâte sensuelle », Orangerie, Parc Caillebotte, Yerres.
Exhibitions
2014 - Love Story, Private Collection d'Anne & Wolfgang Titze, Winterpalais, Vienne (Autriche).
2011 - Gisèle Gautier-Doré, peintures et aquarelles, Maison de la culture, Brunoy.
2007 - Alfredo Garzón, Galerie Flamant, Yerres/Brunoy.
1996 - Livres de zoologie de la Renaissance, Paris, Chapelle de la Sorbonne, en collaboration avec la BnF site Richelieu, la Bibliothèque Mazarine, la Bibliothèque Sainte Geneviève, la Bibliothèque du Museum et la Bibliothèque de la Sorbonne
Presentations
2019 - Les traités ichtyologiques vers 1555. Taxinomie, textes et images. Journée d'études, Appréhender les catégories zoologiques dans les sociétés du passé : sources, méthodes, usages. Centre de recherches égyptologiques de la Sorbonne (CRES), Sorbonne Université.
1998 - Le cinquième jour de la création du monde. Colloque international Le monde animal et la société des hommes au Moyen Âge, Université de Lausanne, sous la direction d'Agostino Paravicini Bagliani.
1996/Novembre - Le dauphin dans l'art à l'époque de la Renaissance. Colloque international Histoire de la zoologie du XVIe et du XVIIe siècle. Organisé par le centre Alexandre Koyré, Responsables : Jean Céard, Université de Paris X, et Jean-Louis Fischer, CNRS, Centre Koyré.
1996/Juin - L'apparence monstrueuse du dauphin. Colloque interdisciplinaire de Villneuve-Lembron, Le dauphin dans les emblèmes, les lettres et les arts (XIIIe-XVIIe siècle). Sous la direction de Michel Pastoureau.
1996/Avril - Les Incunables de la BNF et l'indexation des images des incunables. Colloque international et interdisciplinaire à l'Université de Graz. Présentation du groupe de recherche ICONO 15
1995 - Les Livres ichtyologiques de la Renaissance. Cycle de conférence sur l'histoire des livres, organisé par la Bibliothèque nationale de France et l'Institut d'histoire du livre.
Online profiles
Contact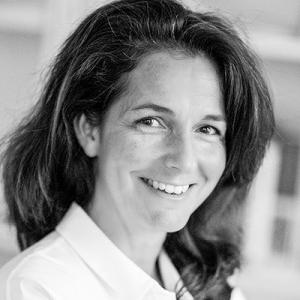 Katharina Kolb , M.A.
Phone +33 (0)1 42 60 32 36