Juliane Debeusscher, M.A.
Universitat de Barcelona (september - november 2021)
postdoc project : Enrico Crispolti (1933-2018) - Alternatives et décentrements dans la critique d'art et l'exposition en Italie des années 1960 et 1970
Vita
Juliane Debeusscher est historienne de l'art, sa recherche porte sur les échanges artistiques en Europe pendant la Guerre Froide, avec une attention toute particulière pour les interactions entre le bloc socialiste et l'Europe du sud (Espagne, France et Italie). Elle s'intéresse notamment à l'histoire des expositions et des circulations transnationales. Elle vient d'achever sa thèse doctorale auprès des universités de Barcelone et de Grenoble Alpes (soutenance en septembre 2021), avec une bourse prédoctorale du Ministère des Sciences et de l'Innovation du gouvernement espagnol associée au projet de recherche MoDe(s)-Decentralized Modernities: Art, Politics and Counter-culture in the Transatlantic Axis during the Cold War. Elle est l'auteure de divers textes et articles, publiés notamment dans les ouvrages collectifs Media and the Cold War in the 1980s (2019), Atlántico Frío. Redes transnacionales del Arte y la política en los tiempos del Telón de Acero (2019), les revues Journal of Contemporary Central and Eastern Europe et REG|AC Revista de Estudios Globales & Arte Contemporáneo.
Research focus
Ce projet de recherche post-doctorale conduit entre le Centre Allemand d'Histoire de l'Art (Paris) et la Bibliotheca Hertziana (Rome) prend pour point de départ les activités de l'historien et critique d'art italien Enrico Crispolti (1933-2018). Il entend explorer la manière dont les notions d'alternative et de décentrement ont été formulées et mises en application au travers de certains de ses écrits et projets culturels dans les années 1960 et 1970, en prêtant une attention plus particulière à deux aspects spécifiques. Le premier concerne la contribution important de Crispolti à la diffusion en Italie de pratiques artistiques provenant du bloc socialiste (Union soviétique et Europe de l'Est) dès les années 1960, et son refus de les considérer sous l'angle de la dissidence. Le second aborde ses recherches sur l'art en tant qu'espace d'expérimentation et de participation sociale au sein de divers environnements urbains, dans l'Italie des années 1970. Lors de mon séjour au Centre Allemand, j'envisage d'approfondir notamment les points de contacts possibles entre ces opérations culturelles, inscrites dans un contexte socio-politique italien précis, et certaines pratiques développées en France, entre action culturelle et approche sociologique de l'art.
Contact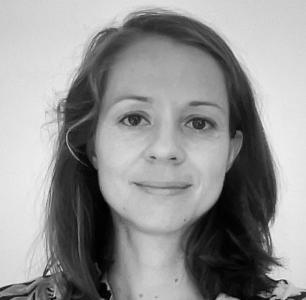 Juliane Debeusscher , M.A.