Dr. Dominique Laleg
Universität Basel, eikones – Zentrum für die Theorie und Geschichte des Bildes (november - dezember 2021)
research project : Zur Malerei des Künstlers Cy Twombly
Vita
Dominique Laleg holds a PhD from eikones – Center for the Theory and History of the Image at the University of Basel. He teaches at the Humboldt University of Berlin, the University of Vienna, the University of Basel, and the Lucerne University of Applied Sciences and Arts. He works on the theory and history of modern art, aesthetics and politics, and postcolonialism.
Research focus
Cy Twombly in Rome (1957-1968)
US-American Painting in Post-War Italy
This project examines the geographical, cultural, and historical polarity between the work of Cy Twombly executed in the United States and in Europe, from the period of 1957 to 1968. The American artist's migration to Rome in 1957 calls into question a familiar art historical narrative, one which assumes that the displacement of late modernism's centre was due to its transfer from Europe to the United States at the time. Twombly's move to the Italian capital contradicts this widely held assumption, as he returned to the origins of European and Mediterranean culture, using this as a source for his artistic expression. The project will examine Twombly's paintings within their political, economic, and ideological context with the aim of making visible the transition of his artistic style between these two major cultural centres, against the backdrop of the Cold War.
Contact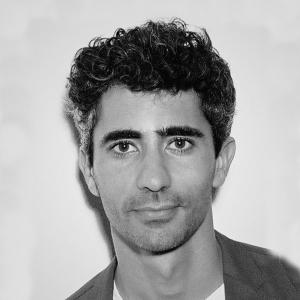 Dr. Dominique Laleg