Cristóbal Barria Bignotti
Dr. Cristobal Barria Bignotti
freelancer art historian (september 2021 – august 2022)
postdoc project : Carthographie transnationale des brigades murales chiliennes
Vita
Cristóbal F. Barria Bignotti (Santiago de Chile, 1984) holds a PhD in Art History from Sapienza University, Roma I (2019) and he has recently finished a postdoc research period at the Centre for Sensory Studies at the Concordia University in Montreal. Cristóbal is interested in studying how the works of art participate in the organization of our sensorial experiences. He specializes in 19th and early 20th century Latin American art. From 2017 to 2018, he was head of a study group in Latin American art at the Istituto Italo-Latinoamericano in Rome (IILA) and currently he is co-editor of the journal Quaderni Culturali IILA for the same institution. Among his most distinguished publications we can find: "Los cinco sentidos del paisaje. Tacto, olfato, vista, audición y gusto en la teoría del paisaje de Alexander von Humboldt" (2020); "Clement Greenberg's Media Differentiation and Gustave Courbet's Tactile Appeal" (2019); and "Due Momenti Della Critica d'Arte Latinoamericana del Novecento" (2017).
Research focus
The Low Senses and the Distinction of Latin American Art
The project "The Low Senses and the Distinction of Latin American Art" seeks to trace the role that the sensory experiences of taste, smell, and touch played in the circulation, reception, and definition of a "Latin American Art". This project is centered around the discussion on a "mestizo style" that took place during the first half of the 20th century and in which an international group of authors participated, such as Graziano Gasparini, Teresa Gisbert, Ángel Guido, George Kubler, Enrique Marco-Dorta, José de Mesa, Francisco de la Maza, Alfred Neumeyer, Harold Wethey, among others. This discussion undoubtedly formed a central part of the distinctions of an "indigenous art", a "popular art" and above all of a "Latin American art". It is within the framework of this discussion that various authors allude to sensory experiences to distinguish the different parts that confer the condition of mestizo in a work or image. On the one hand, the visual experiences were linked to European traits, on the other, the "low senses" to indigenous participation in artistic creation. Therefore, the idea of a "mestizo art" reflects a schema or modulation of our sensory experiences. Some of the questions proposed are: To what extent do the other senses, besides sight and hearing, participate in the circulation and categorization of Latin American art? What are the sensorial configurations behind the different definitions of "mestizo style", and how is the distinction between one or the other sense intertwined with colonial conflicts?
Contact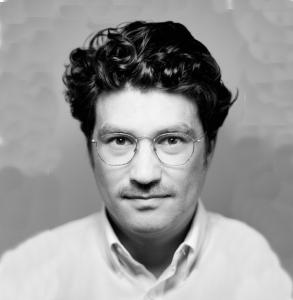 Dr. Cristobal Barria Bignotti